Once completely ruined and abandoned, the majestic fortress of Rupea rises once again above the surrounding hills. We can now see the old fortress returned to its former glory, guarding the road between Brașov and Sighișoara!
Enveloping a tall hill like the shell of a giant snail, the ramparts of Rupea Fortress dominate the surrounding region in southeastern Transylvania, some 50 km north from Brașov, on the way to Sighișoara. We can spot the imposing silhouette of the stronghold from afar, located close to the European road that passes close to the village of Rupea. The sight of the Rupea Fortress driving by and the panoramas from within towards the surrounding hills are truly spectacular. Its four courtyards are defended by tall walls and guard towers, each one allowing access to the higher area. Countless stories that took place behind these walls, generations that lived or found shelter within the old fortress can still be felt within.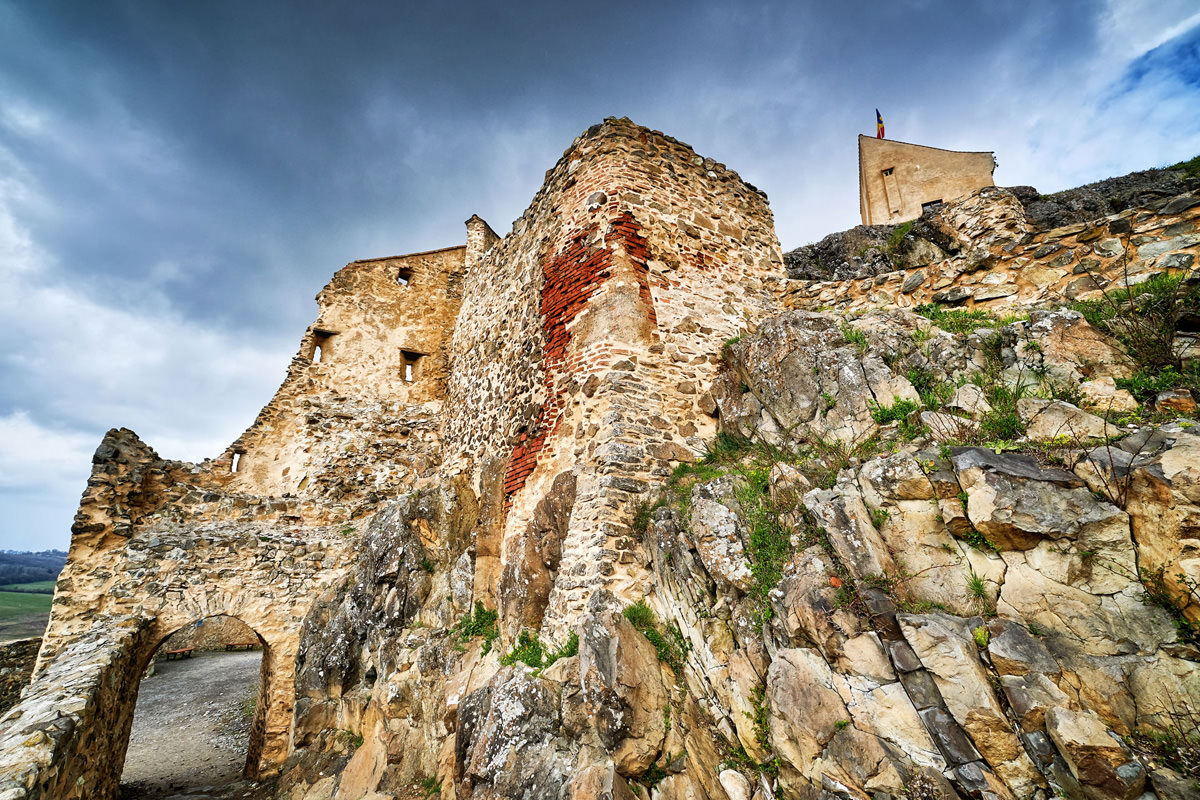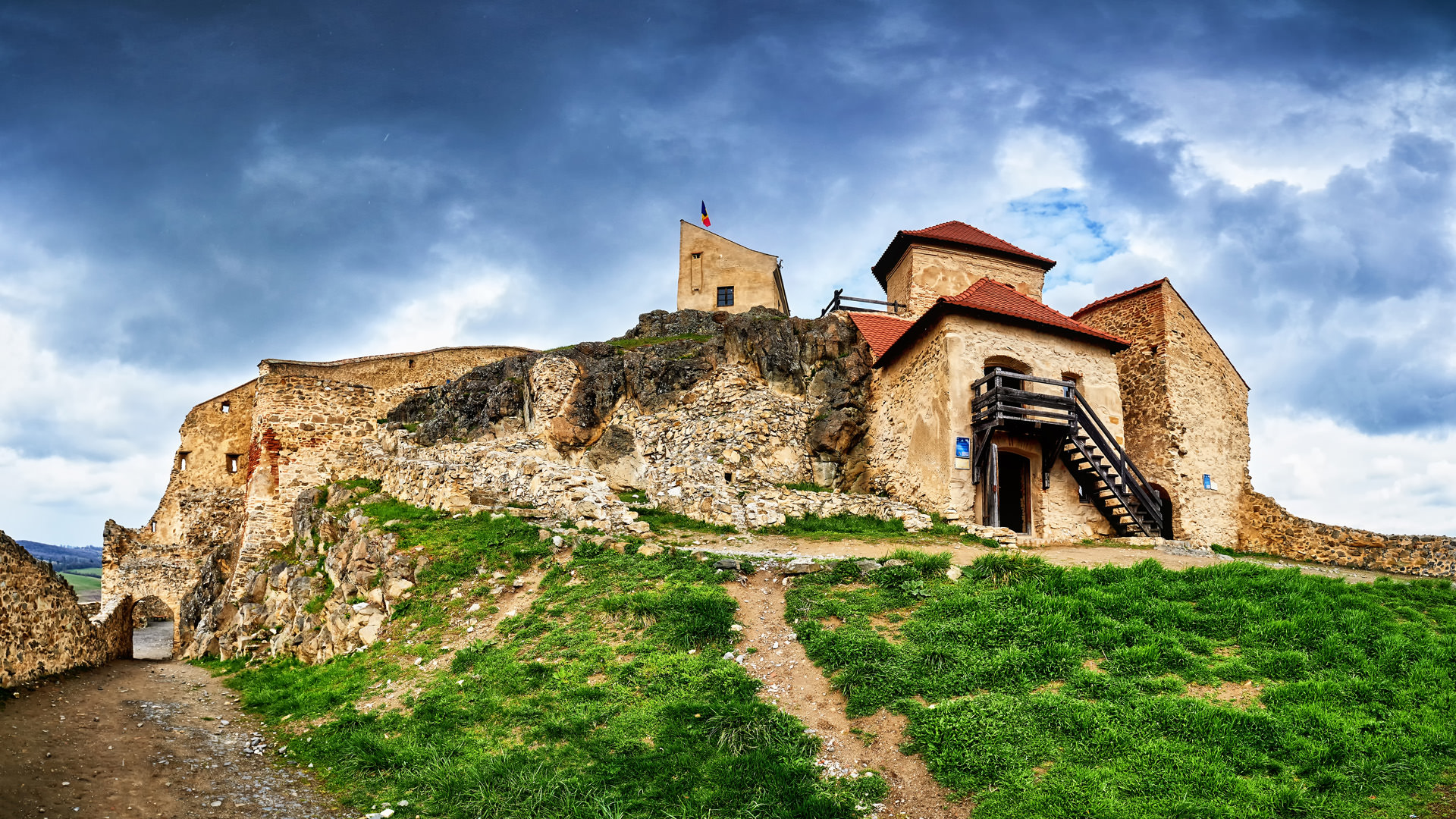 The various structures of the fortress were developed over the centuries, the oldest being its highest central level, built sometime between the 10th and 13th century. Its first attestation dates from 1324, when the Saxon villagers took refuge inside after they rebelled against the king of Hungary. Some believe that there were Dacian and Roman strongholds on this hill prior to the medieval fortress. The middle level includes the second and third courtyards, built during the 15th century, while the lowest level was developed in the 18th century. Through the ages, Rupea Fortress was ransacked by the Ottomans, abandoned after a massive fire, re-occupied and abandoned once again after a huge storm in 1790. It was once an important commercial center, having as many as 12 guilds and houses for those who found refuge behind its walls. Among the highlights of Rupea Fortress we can still discover today, the various towers, the chapel, the deep well, the remnants of various houses, the storage rooms and several other elements are extremely interesting. The superb panorama from the top of the hill is also truly inspiring.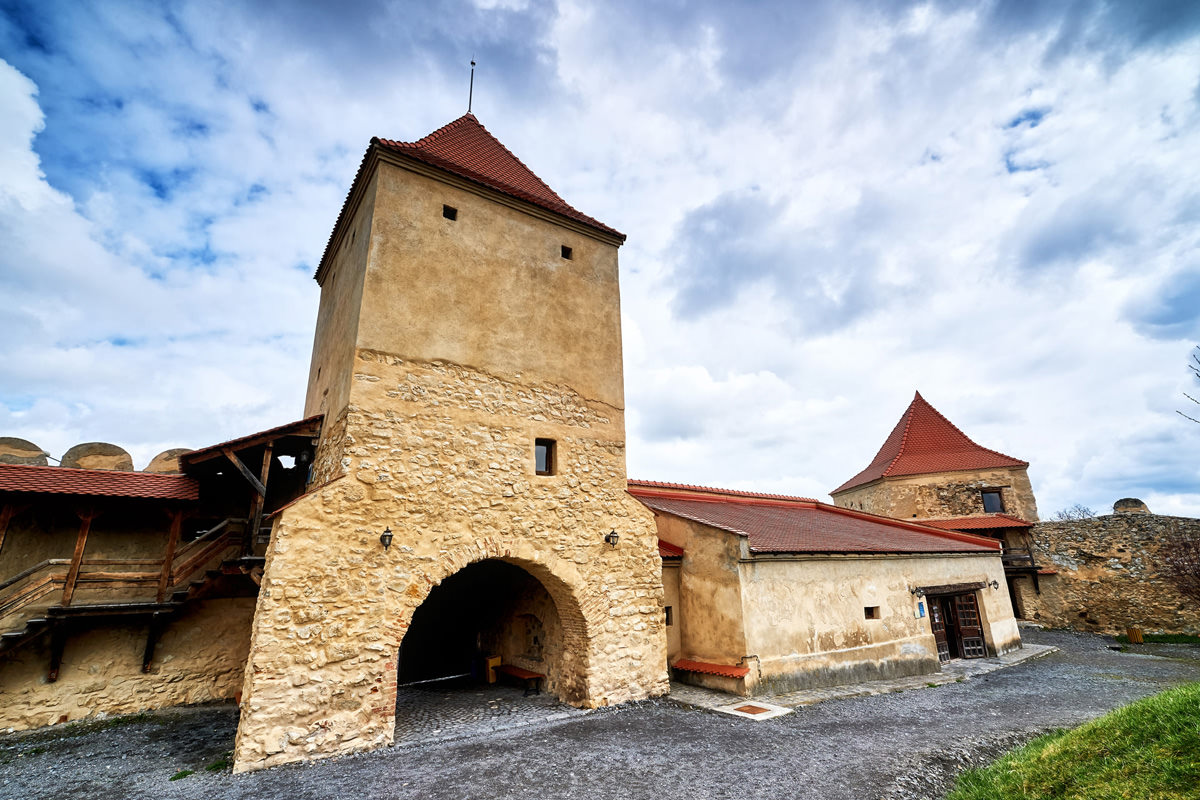 Accommodation near Rupea Fortress in Romania
9.6 Rating from 411 Reviews!
Located just a few minutes from the fortress, this excellent guesthouse features rooms with all amenities, fully-equipped shared kitchen and an outdoor seating area!
8.8 Rating from 184 Reviews!
Located just 1.2 km from the fortress of Rupea, this nice guesthouse offers basic and comfortable rooms with private bathroom, a shared lounge and free internet access!
9.0 Rating from 125 Reviews!
Located in the village of Criț, about 20 km from the fortress, this traditional accommodation is a renovated old house, offering charming rooms with bathroom, as well as culinary experiences!